What Is Laser Skin Resurfacing?
Laser skin resurfacing and rejuvenation from MedSuite at Castle Hills harnesses the healing powers of light energy to help women rehabilitate their complexion and overcome skin flaws. Commonly referred to as a laser peel, laser skin resurfacing precisely exfoliates damaged skin one layer at a time. This nonsurgical facial rejuvenation treatment offers an effective way to diminish fine lines, wrinkles, and a range of skin irregularities, including acne scars, pigmentation, redness, sun damage, age spots, and other issues. For optimal results, medical director Dr. Anam Tharoo customizes laser skin resurfacing to meet individual needs and to help North Texas women look and feel their best. If you are bothered by skin imperfections or wish to enjoy softer, clearer, younger-looking skin, schedule a consultation for laser skin resurfacing at our Carrollton, TX medical aesthetic center to explore this treatment option.
Types of Laser Treatments
Dr. Tharoo and her team use the latest in laser technology and perform skin resurfacing with the advanced Viora V30 laser. There are three types of laser skin resurfacing treatments that may be recommended according to individual complexion goals:
Ablative Laser Treatments
Ablative lasers vaporize the top layer of skin to stimulate cellular repair and initiate collagen production. This option is often ideal for skin tightening and treating wrinkles and acne scars.
Non-Ablative Laser Treatments
Non-ablative lasers do not remove any skin, but rather, the laser energy heats skin cells beneath the surface layer to stimulate collagen production and target skin flaws from within. These laser peels are ideal for minimizing wrinkles and fine lines, pigmentation, and redness.
Fractional Laser Treatments
Fractional lasers are a combination of non-ablative and ablative treatments that create micro-injuries within deeper layers of the skin, signaling the body's self-healing process and resulting in a tighter result. Fractional lasers may also be performed to treat fine lines, sun damage, acne scars, and uneven pigmentation.
Skin Resurfacing Reviews
"Amazing! Just perfect! MedSuite never disappoints me and my skin. Amanda did a hydrafacial for me yesterday and when I tell you I was glowing, I mean the sun was shining through my skin! Most importantly, I felt and noticed a difference instantly! Dr. Anam Tharoo worked her art of the lip flip afterwards and I couldn't feel happier. They all are thorough, professional, fun and I truly feel special everytime I call and come in. I recommend you don't look anywhere else, MedSuite is the answer to your beauty and skin care needs all the way! I also use their Skin Better Science products and can never go back to store products after that! Thank you all for always taking care of me and treating me like family!"
- J.N. /
Facebook /
Apr 24, 2021
Previous
Next
How Does Laser Skin Resurfacing Work?
Laser skin resurfacing and rejuvenation from MedSuite at Castle Hills is performed in a private treatment room with the utmost care and attention given to your comfort. While the laser passes over your skin, directly targeting your problem areas, you will feel heat from the laser followed with cold air from the built-in cooling system. The laser energy is designed to remove dead and damaged skin cells while simultaneously prompting the production of new collagen. Dr. Tharoo and her team will explain aftercare instructions to follow as your skin recovers. They can also help you determine when to schedule your next laser skin resurfacing treatment to keep your skin feeling and looking radiant and rejuvenated.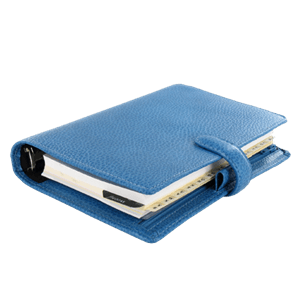 Plan Your Procedure
Recovery Time

1 – 3 days

How Long It Takes

45 minutes
Contact Us
Enjoy Softer, Younger-Looking Skin
Laser skin resurfacing and rejuvenation is helping women achieve their skin goals and enjoy a softer, younger-looking complexion. If you are curious about this treatment and would like to learn more, contact MedSuite at Castle Hills in Carrollton, TX to reserve your consultation. Dr. Tharoo and her team can provide information on the benefits of laser skin resurfacing, cost, and financing details, and help you get started on your journey to healthier, more radiant skin.
Related Treatments